apa rancangan kanak-kanak yang korag minat sangat dulu?
Sesame Street?
saya tak minat.
sebab takut dengan Big Bird walaupun itu hanyalah dalam kotak tv
-_-"
and nampak macam karton busuk sebab ada yang duduk dalam tong sampah.
tapi minat giler kat Elmo :)
saya minat Teletubbies!
sangat!!
tak tau kenapa?
but I'm really adore them so much!
sanggup bangun pagi buta.
duduk depan tv tunggu channel Central keluar.
Central ni channel Singapore.
sebab duduk JB.
so dapatlah usha-usha tv Singapore.
masa tulah belajar cakap baku.
-_-"
dalam Teletubbies ni.
I adore sangat Po dengan Lala.
until now i adore them so much tau!
nak tau kenapa?
nak adore Tinky Winky?
tak naklah sebab dia nampak paling tua.
the eldest.
sedangkan masa tu umur baru 8 tahun.
so berlagak muda.
maintain muda.
reject Tinky Winky!
Dipsy?
tak nak.
sebab dia hitam!
bajet muka cerah time tu.
so reject Dipsy.
sebab takut kena badi hitam.
sebab tu lah saya pilih Lala dan Po.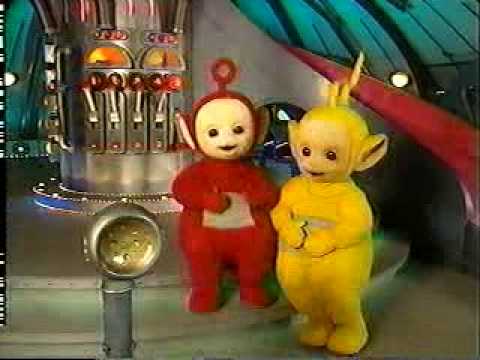 putih?
memang putih.
muda?
memang muda.
cute?
can not been denied.
suara comel?
sudah semestinya.
say Ehohh..!
sekarang da susah sangat nak tengok Teletubbies dekat tv.
sekarang cerita karton semua lawan-lawan.
macam Ben-10.
manalah cerita karton yang memang khas untuk kanak-kanak.
extinct sudah.
modenlah kata kan :P
so.
apa favourite karton korang?